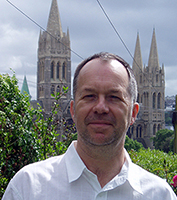 Paul's Driving School

Hello, I'm Paul and I've been working as a driving instructor in and around Truro for many years and I hope to continue to deliver a professional and patient tuition that will enable the driver to learn in the quickest and safest manner.

We'll be driving a manual gear Vauxhall Corsa which I've found to be an ideal learning vehicle. I hope you find the driving lessons will be very informative, inspirational and above all, enjoyable. I look forward to hearing from you.